It is with deep sorrow we have to announce that on Tuesday 10th November 2020, after a short hospital stay, Jeff Longdon (co-founder, brother to Vince Snr & uncle to Directors Vince Jnr and Jay) passed away in Bristol Royal Infirmary after a short illness with Covid-19. Jeff loved and was proud of HL Training and never stopped wearing his work shirts after retirement. Together, we will all make him proud of how we carry on with the company he played such a huge part in creating.
HL Training services was formed by the cofounders Jeff Longdon & his brother Vince Hueston snr, creating what became HL Training Services (HLTS) – Jeff being the "L" in Hueston and Longdon Training Services.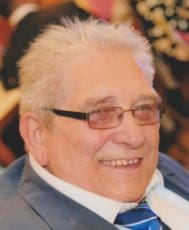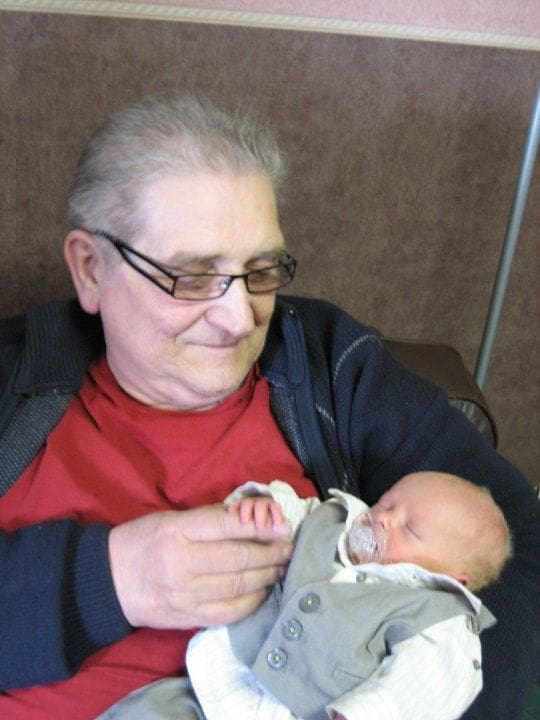 Jeff & Vince came from a transport and warehouse background & had worked very closely together for many years.   Because of the road haulage links several of their drivers were casual drivers working on a casual day to day basis.  They often had HGV drivers standing by waiting for work which led to some regular sub-contract customers asking if they had any drivers available.  Jeff soon saw an opportunity and convinced Vince that opening a small employment agency was the way to go.  Being asked on a regular basis for forklift operators again Jeff saw an opportunity and book himself onto a forklift instructors' course.  Before returning from his instructor course they started getting calls from hauliers such as BRS wanting forklift training & retraining of their operators.
The interest in our newly formed training service started to grow & soon after Vince Hueston snr also found himself booked onto an instructors course.  Very soon the training side of the business took off and overtook the transport & agency work and HL Training services was born in 1988. 
The early years were very lean & the partners struggled to survive but eventually HLTS became a viable business in its own right.   At the start the main training service offered was Counterbalance & Reach forklift trucks, but occasionally were asked to perform training on Telescopic & Rough Terrain machines and expanded their portfolio to cover this. 
In 2003, Jeff semi-retired due to ill-health, at this time Vince Hueston Jnr was a very competent operator on several pieces of plant & machinery and Jeff mentioned he would be an asset to HLTS due to his operational ability. Subsequently Vince Joined his Uncle Jeff & Father Vince as a very competent instructor, being brought in to help as Jeff was beginning to struggle due to health issues. At the time Jeff was still working as much as he could and took Vince Jnr under his wing.
"I can honestly say the majority of my operational skill set was developed by Jeff whilst Vince (snr) developed my instructional skill set."

Vince Jnr, Nov 2020
The business grew and started to incorporate many new courses including instructor training, sadly Jeff's health deteriorated and was forced into unwanted retirement.  Jeff never lost his love of HLTS,  to the day he died he was deeply saddened that his personal career in HLTS had come to an end.
Jeff's passing has been extremely hard as he was a beloved family member, a mentor and a friend that will be so sorely missed. We have been so lucky and are so proud to have had Jeff in our lives, we never always saw eye to eye but there was always the respect and understanding of each other's point of view and the ability to move forward.
Jeff was recently described as a "Force of life" & a "Force of Nature" which he certainly was.
Jeff & Vince snr were business partners but their extremely close bond as Brothers forged HL Training Services as it is today. 
Jeff will be deeply missed by all who knew him & will be remembered, missed & deeply loved by his family.