UK's Premier Forklift Operator and Instructor Training Centre
Here at HL Training Services, we deliver exceptional in-centre and on-site training for forklift operators and forklift instructors, as well as offering a wide range of Health & Safety courses for all workers within your business.
Please see our Course List for the full range of training we have available to offer. Here at HL Training, we pride ourselves on being able to provide the best possible standard of training to our excellent clients. We can also deliver training for other machinery like telescopic forklifts, 360 excavators and abrasive wheels so you can be sure that no matter the training that you require, you'll be able to find it with HL Training.
Bristol-Based Business- On-Site and In-House Training Provided UK Wide
As well as offering exceptional training at our facility in Bristol, we are able to provide a fantastic mobile-training experience that means you can carry out all training with us at your business! You could receive our amazing standard of training, without ever having to leave your building!
We also receive monthly visits from the UK's top-accredited bodies to ensure that the centre remains at the highest standard and continues to offer the UK's leading forklift training course, as well as many exceptional health and safety courses that are available.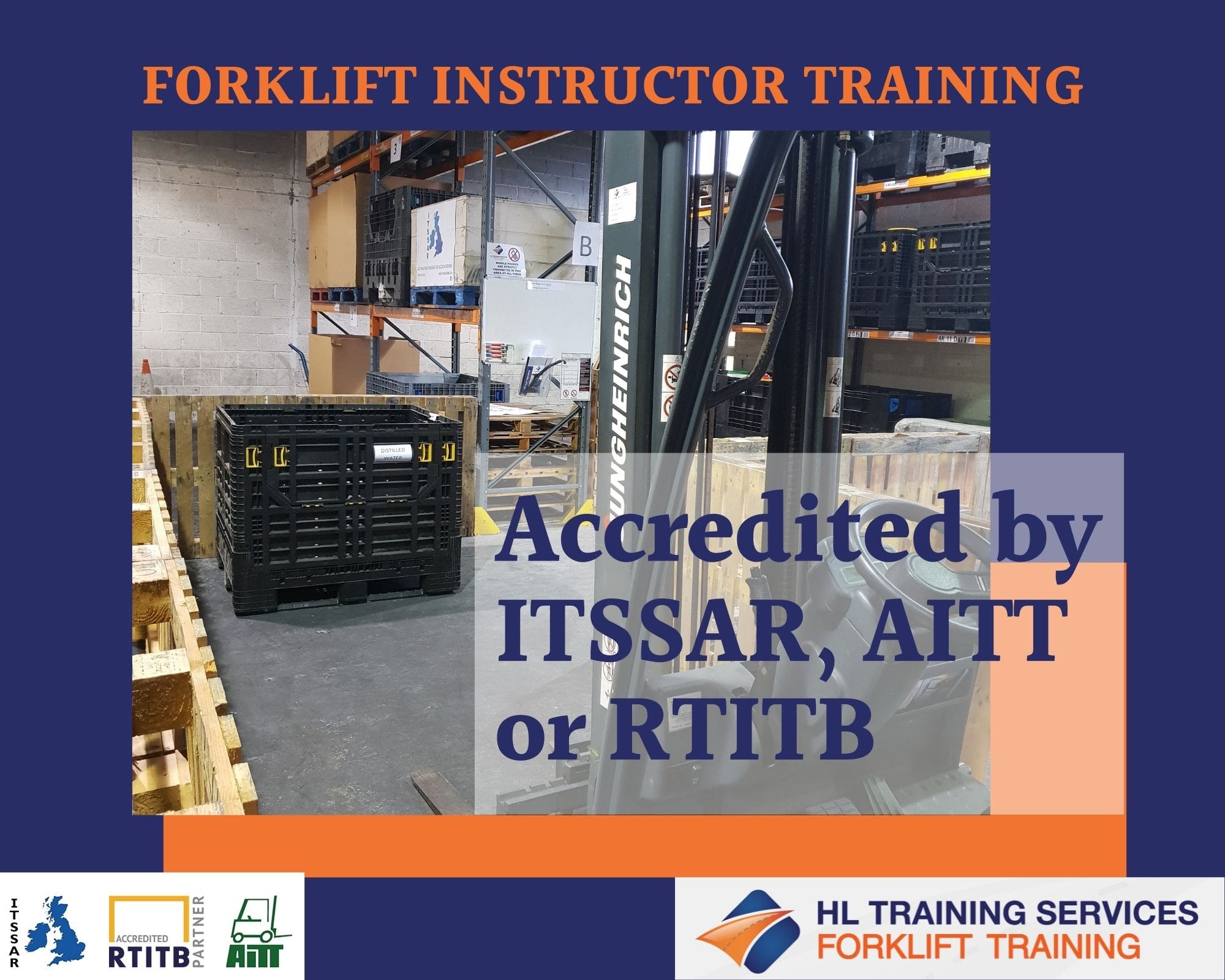 We offer industry-leading 10-day forklift instructor or re-registration courses. Upon completion of our specialist 10-day forklift instructors course, you can instruct on any machines which you hold certificates for or subsequently undertake after your initial training. In addition, we offer various products to assist NEW instructors at our online store. We also offer a fantastic range of products to help new instructors with training. Visit our online store to find out more.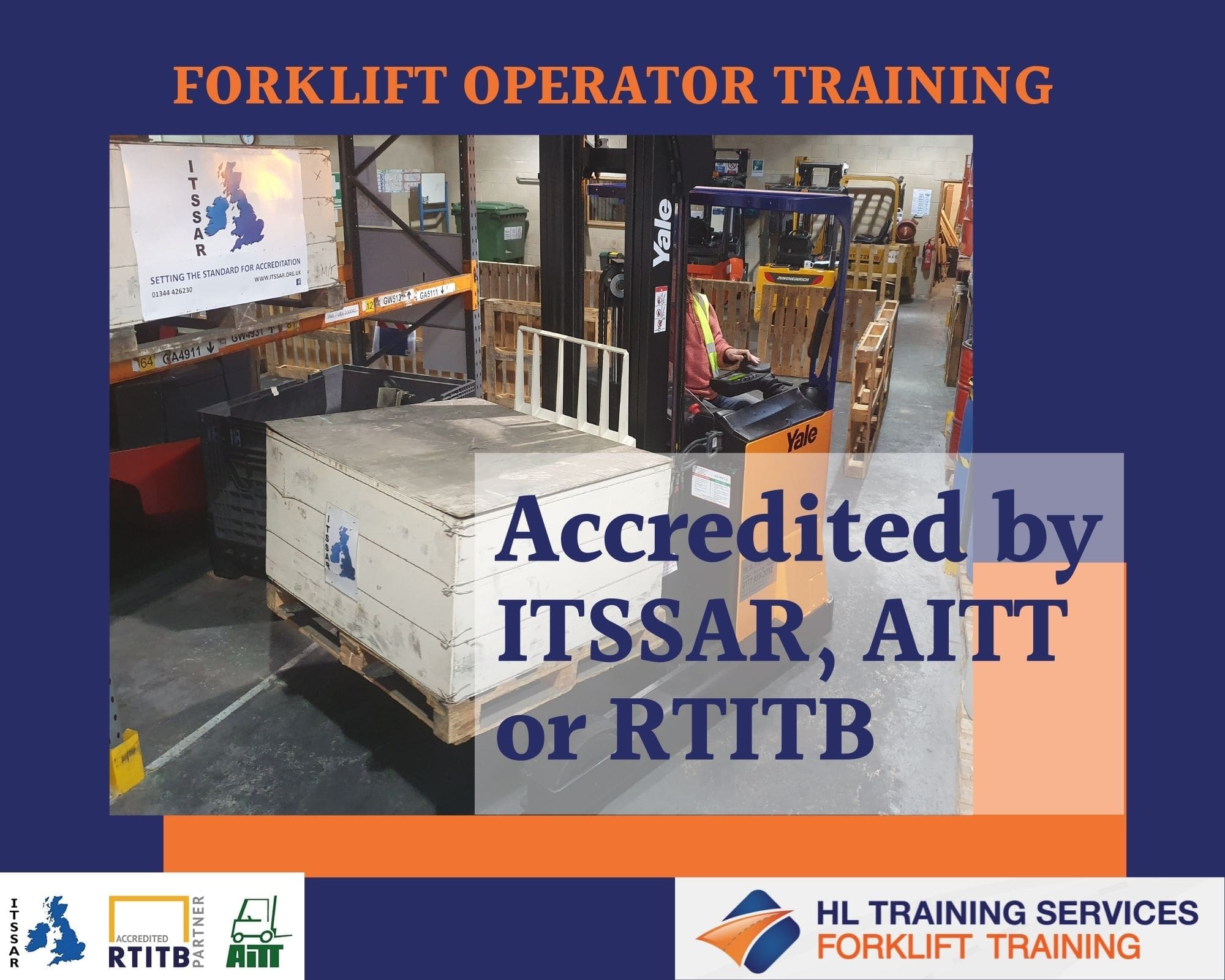 We offer a wide range of excellent forklift training courses for both individual clients and whole businesses. Courses are available at our Bristol-based centre, or available on a remote basis, on site, wherever you are based. Our training courses are designed for all types of forklift trucks including; Counterbalance, Reach Truck, Pallet Stacker Truck, Pallet Truck, Low-Level Order Picker (LLOP), Telescopic Materials Handler, HIAB (Lorry Mounted Crane), Pivot Steer / Bendi Forklift, 360 Excavator, VNA Man-UP and more. No matter what you're looking for, you're sure to find the right training course for you with HL Training.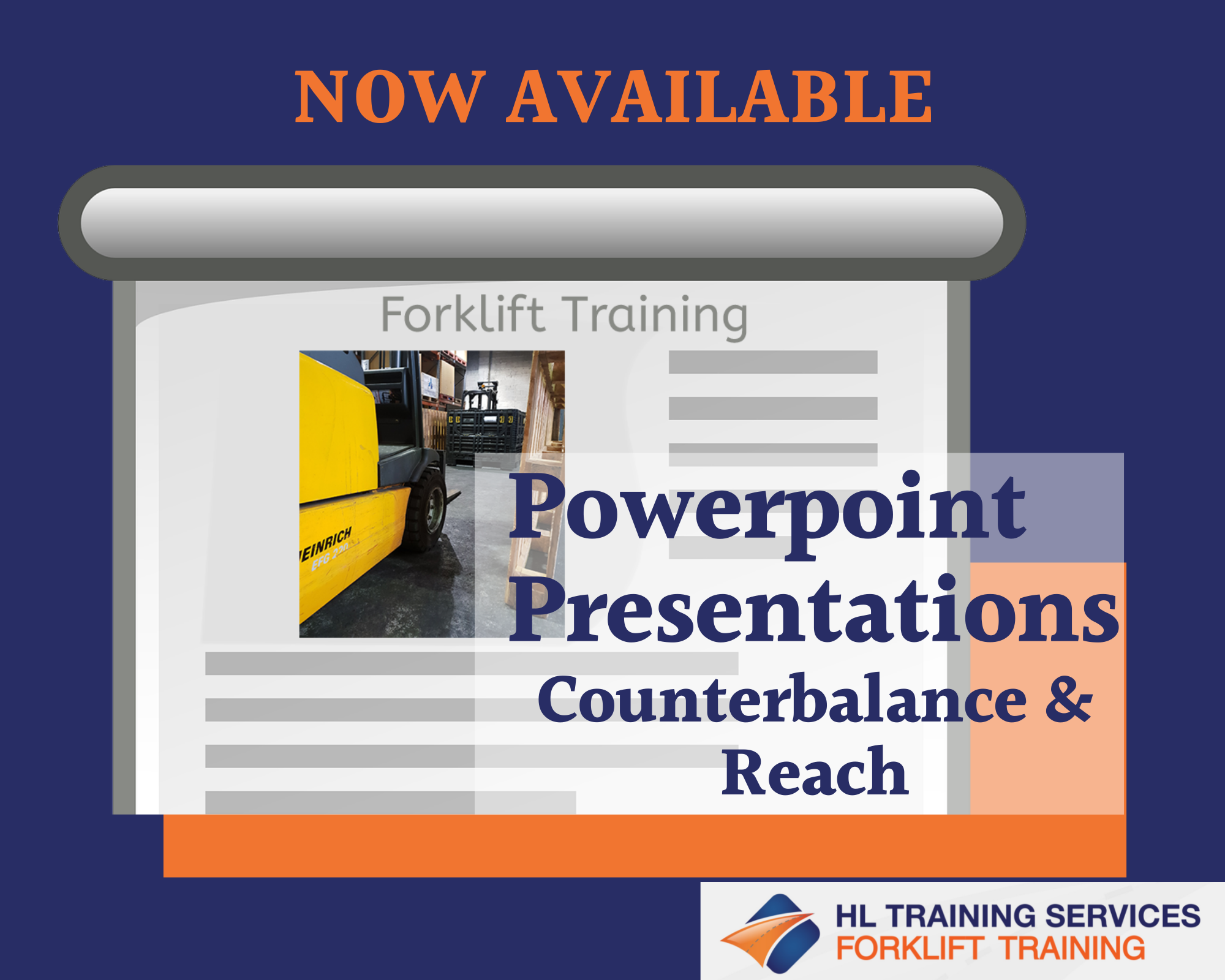 We are proud to now offer training materials for our instructors including theory paper question sets, complete practical lesson plans, PowerPoint presentations and training videos. To find out what we have to offer either check out our online shop, email the sales team (sales@hltraining.co.uk) or call the office on 0117 952 5625. In addition, we support all of our instructor candidates with all requirements and offer advice free of charge where required.
Contact To Find Out More About Our MHE/Health & Safety Training
If you require in house or on site training for material handling equipment, or any other health and safety aspect, please contact our knowlegeable team today. We can advise what is best for your business; in house or on site, and also provide a quote for the scale and type of training your business requires.
FAQ's
Q: Is our training accredited?
A: Yes, all of the training we provide is accredited by either ITSSAR (Independent Training Standards Scheme and Register), RTITB (Road Transport Industry Training Board) or AITT (Association of Industrial Truck Trainers). HL Training Services are based in Bristol, South West and are accredited by all three accrediting bodies to deliver forklift instructor and forklift operator training at our training centre and on customer sites nationwide.
Q: Is Forklift Training a legal requirement?
A: The Provision and Use of Work Equipment Regulations 1998 place specific responsibilities on employers. You must make sure that all workers that use, supervise or manage the use of work equipment (including forklift trucks) have received relevant training, which includes the following topics:
Correct use of equipment.
Any risks from use.
Necessary precautions to take.
Q: How often should you do a forklift refresher training course?
A: After completing forklift training, there are no legal requirements to complete refresher training. However, HSG136 Workplace Transport recommends forklift refresher training is recommended every 3 - 5 year (or 36 to 60 month) in order to keep your skills brushed up and in top condition. Companies are always responsible for any accidents or issues that occur involving forklifts in the workplace.
We are a professionally run family business with over 30 years experience delivering forklift operator, forklift instructor and mobile plant training. We have a client base which is truly international with clients from Saudi Arabia, France, Hong Kong, Malta and Nigeria and more. HL Training Services are an ELCAS training provider for the MOD, offering approved Level 3 qualifications for service leavers.
Angela Hueston, Company Founder
Our Latest Blog Posts
Are you a forklift operator exploring your next career step? Or a business owner assessing the merits of in-house forklift training? At HL Training, we're here to guide you through becoming a certified forklift instructor. In this guide, we'll explore the role of a forklift instructor and why it might be right for you or […]

Forklifts are the workhorses of warehouses and many other industrial and commercial settings. And batteries are the life force behind forklifts. Therefore, forklift batteries are a fundamental aspect of your operations. Ensuring your batteries work effectively is crucial to optimal performance. Here's how to maximise your battery's performance and longevity.  Types of Forklift Batteries Forklift […]

Forklifts are an indispensable tool in various industries, serving a critical role in material handling and logistics. These powerful machines make the movement of heavy loads easier and more efficient. However, to understand the safe operation and transport of forklifts, it's crucial to grasp just how heavy these machines can be. Understanding the weight of […]