Accredited Tow Tractor Training
Our comprehensive accredited tow tractor operator training is delivered by our experienced instructors and accredited by trusted accreditors such as ITSSAR, AITT, and RTITB. 
If you are looking for expert training to master using tow tugs for your business, you're in the right place. At HL Training, we are proud to offer excellent tow tractor training that prioritises safety, efficiency, and compliance. Our accredited programs equip you with the knowledge and skills needed to utilise a range of tow tugs optimally. Improve your manual handling process for a more efficient and safer workplace that saves time and money and protects your employees. 
What are tow tractors?
A tow tractor is a specialised, compact vehicle used for towing and manoeuvring heavy loads in industrial settings. Also known as a tugger or tow truck, it is designed to transport various types of trailers, carts, or dollies within warehouses, distribution centres, and manufacturing facilities. 
Tow tractors provide an efficient and flexible solution for material handling tasks, allowing operators to move multiple loads simultaneously and reducing the need for multiple forklifts. With their sturdy build and towing capacity, tow tractors streamline operations, increase productivity, and contribute to a safe and organised working environment for efficient logistics and material handling.
Introduce tow tugs into your workplace and unlock the benefits with our accredited tow tractor operator training.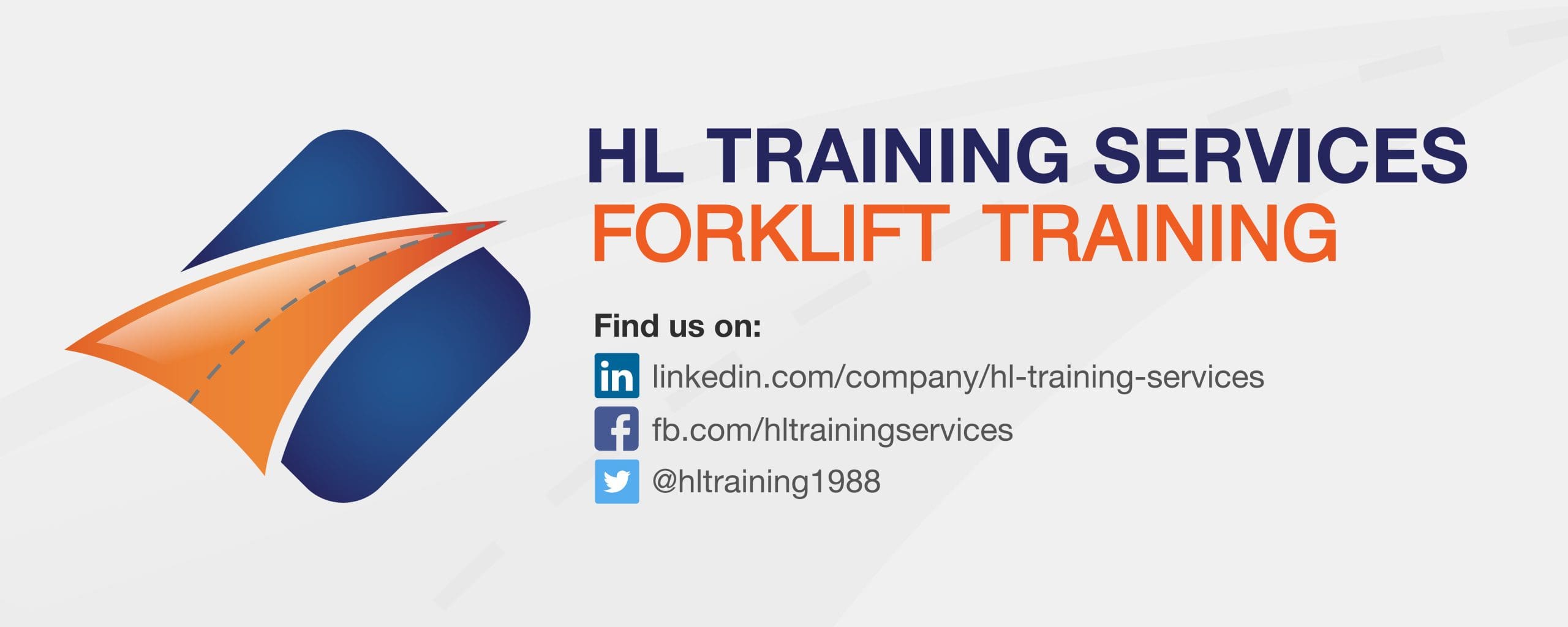 Tow tractor training courses
Our tow tractor operator training courses cover all types of tow tractor. We provide H1, H2, and H3 course covering pull bar tugs and rider and pedestrian trailer tugs.
We provide the following tow tractor operator training courses:
H1: Tow Tractor and Trailer (Rider)
H2: Tow Tractor and Trailer (Pedestrian)
H3: Tow Tractor over 30,000kg Draw Bar Pull
Tow tractor experience and course timings
Whether you have a wealth of tow tug experience and simply need a refresher or have never used one before, we have accredited tow tractor training to suit your needs. 
Our available courses (and corresponding course timings) are listed here: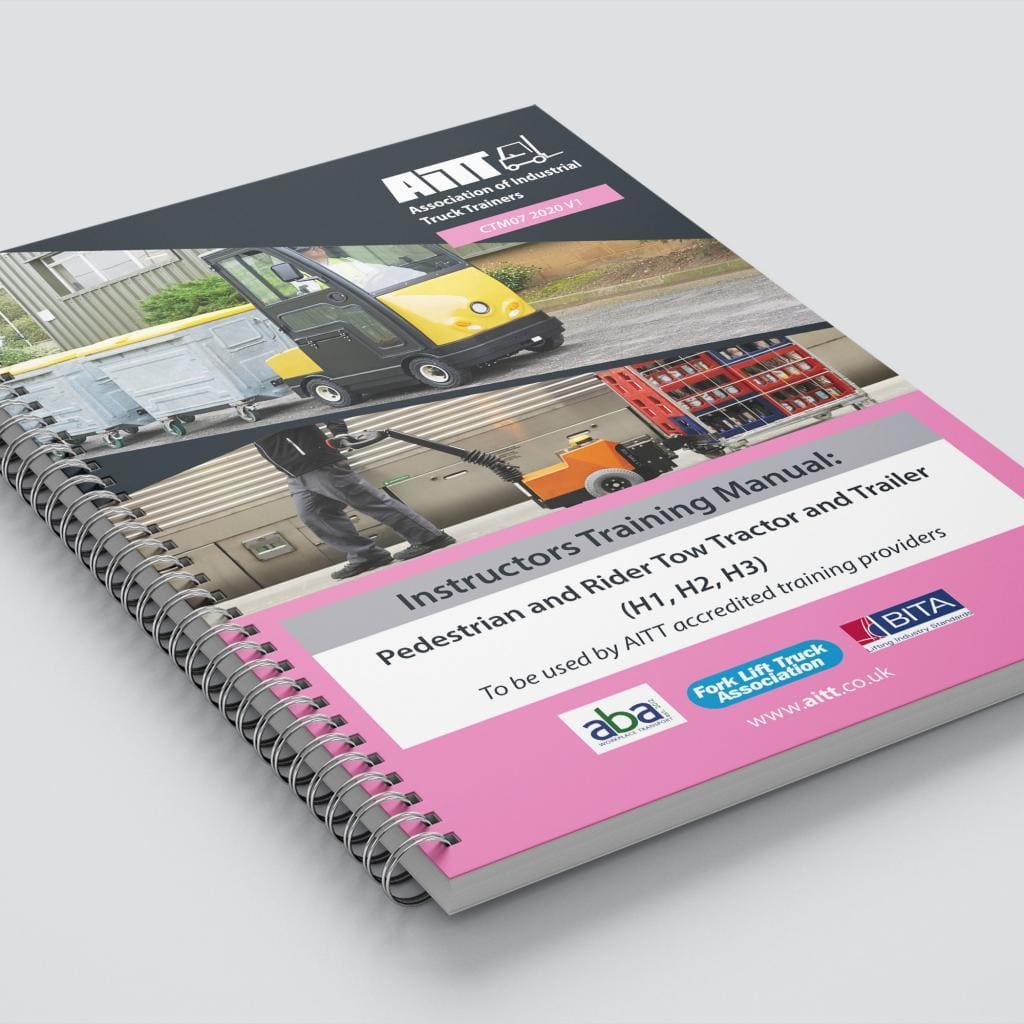 What is included in our tow tractor training?
Our comprehensive tow tractor training is structured to cover all the essential areas for ensuring operators gain the necessary knowledge and skills for safe and efficient operations. 
Our accredited tow tractor operator training courses include:
Tow Tractor and Manual Handling Theory
In the theory segment, our expert instructors delve into vital Health and Safety legislation specifically tailored to the safe operation of tow tug tractors. This section covers stability and capacity limits, safe driving techniques, and general safe driving rules.
Pre-use checks
In the Pre-use inspection phase, trainees learn the importance of conducting thorough checks before operating the vehicle and reporting any identified defects promptly. 
Practical supervised operation
The practical element is dedicated to hands-on training, allowing participants to practise operating the tow tractor safely and correctly, aligning their skills to the specific tasks they may carry out in a work environment. 
Our comprehensive tow tractor training empowers operators with the confidence and expertise to navigate the complexities of tow tractor operations, prioritising safety, efficiency, and compliance.
Where is the tow tractor training delivered?
Experience our comprehensive tow tractor training nationwide. You have two exceptional options to choose from. Attend our training facility, which is regularly inspected by accredited bodies to maintain the highest standards. Alternatively, opt for our outstanding mobile training, where our expert instructors bring the training right to your workplace. With HL Training, you can be assured of excellent accredited training, whether at our facility or the convenience of your own workplace. Join us now to elevate your tow tractor operating skills and ensure safety and efficiency in your material handling operations.
Enrol on a tow tug training course
At HL Training, we pride ourselves on offering comprehensive curriculums delivered by certified instructors using the best training methods available. When you choose our tow tractor training course, you can expect first-class instruction that equips you to operate tow tugs safely and efficiently. Whether you are new to tow tractor operation or looking to enhance your skills, our tow tractor operator training is designed to provide you with the expertise needed to excel. Don't wait any longer; take the first step towards becoming an expert tow tractor operator – signing up for tow tug operator training today.
Tow Tractor training FAQs
Are HL Training's tow tractor courses accredited?
Yes, our tow tractor operator training is accredited. We work with industry leading accreditors AITT, RTITB, and ITSSAR. All of our courses are accredited by one of these industry recognised accrediting bodies. 
How can I ensure the tow tractor training I received meets the required standards?
Each of our accrediting bodies has a system to verify if the training has been registered with them. Your certification will include a unique ID number that corresponds to the accrediting body. For ITSSAR, it's the TOPS number, AITT has an ACORNS number, and RTITB uses a NORS number.
To verify the authenticity of your certification, you can directly contact the accrediting bodies.
How often should I take tow tug refresher training?
It is advisable to undergo refresher training for manual handling equipment approximately every 3-5 years. However, it's essential to consider your specific circumstances for a more accurate time frame. If you haven't used tow tugs regularly or have been away from operating them for an extended period, it is recommended to undergo refresher training before resuming operations. Additionally, if there have been changes to the work environment or if you identify unsafe work practices, relevant employees should undertake necessary training to address any knowledge and skill gaps.