Over 30 years of quality forklift operator and instructor training, and our team is still very much a family set up. We have an excellent team, who work extremely hard to ensure your requirements are met, and of the highest standard.
We have THREE new directors, who are full of ideas, a Training/Admin team who work tirelessly to ensure your course is booked correctly and run smoothly, and a vast amount of instructors who bring a wealth of experience from various backgrounds. We truly have everything you need to enjoy your training experience.
Our founders, as of 2019, have all retired, but play a huge part in HL still, as they have influenced so much within the company.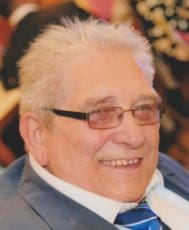 Jeff is a founding member of HL Training Services, being the L in HL. Jeff retired semi-retired in 2003 due to ill health, but continues until 2008 helping develop the company further before officially retiring that year.
In November 2020 Jeff sadly passed away, but left a legacy he would be proud of.
Vince Snr founded HL Training Services with his Brother Jeff, having come from a Transport & Warehousing Background.
Vince officially retired in July 2019, however, helps where required at the centre as he still holds an ITSSAR Instructors Qualification.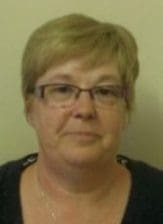 Angela (Vince Snrs Wife) joined the company in 2003 following Jeff semi-retiring to help with accounts and general running of the business. 16 years later, and with the business continuing to grow, Ang joined Vince Snr in retiring in July 2019.
Instructors & Admin Staff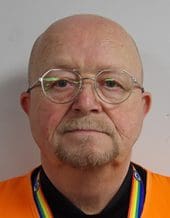 Steve is our Reading Based instructor and one of our longest serving staff members.
He is an ITSSAR & AITT Accredited Instructor and covers a wide variety of equipment across both accreditations. 
His latest additions are 360 Rehandler, Loading Shovel and RORO (Hook Lift),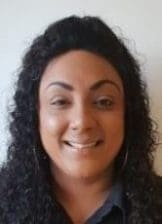 Chantelle has been with HL since 2017 and have been a key figure in ensuring your training runs smoothly, from initial contact on the phone through the entire process including booking training and generating/sending course certificates upon completion.
Paul is both an ITSSAR & AITT Instructor, Examiner and Tutor with years of experience including working for a large forklift manufacturer for many years.
He is Tewkesbury based as covers most categories of equipment with body accrediting bodies categories.
Chris is Tewkesbury based, and is extremely experienced in a wide range of categories. 
He is both AITT and ITSSAR accredited, and has vast experience using Bendi/Flexi forklifts having worked for a Pivot Steer forklift provider for many years.
Chris joined HL from the UKs largest forklift training provider as an AITT instructor. Upon joining, Chris completed a conversion to ITSSAR and has experienece working for some of the UKs largest companies.
Being Bristol based, he is a familiar face in the office and to our Bristol based clients.
Bruce is another Bristol based Instructor, who is an ITSSAR Accredited Instructor with a lot of experience instructing on industrial equipment.
He has worked for HL on and off for an extended period.
Ian is our Bude (Cornwall) based Instructor, who covers all MHE but is also our Mobile Plant specialist in the area.
He is both ITSSAR and AITT accredited instructor, and an ITSSAR Cat 2 Instructor too.
Andy is based in Burham on sea based instructor with vast experience prior to joining HL, working for a food manufacturer as their internal instructor.
Andy is an ITSSAR, RTITB and AITT Accredited Instructor.
Rod operates out of Clevedon, with experience running recycling companies amongst other relevant industry experience – which is utilised throughout his instructor career being our local mobile plant specialist.
He is an ITSSAR accredited Instructor.
Mark is Birmingham based, and an AITT and RTITB Instructor with over 20 years instructor experience. 
With such a background, he is a great instructor to utilise for all of our customers in the midlands and surrounding areas.
Steve has utilise HL for his instructor training and re-regs regularry for 15 years.

In 2020, Steve attended a re-reg through Covid so he could continue to work within the new guidelines. Since then, HL has utilised him to cover training from Bristol to Swindon and beyond.
Ian is South Wales based, and covers a wide variety of AITT Accredited courses.
He has recently trained to become an AITT Tutor too.
Paul has vast experience working for forklift manufactuers and large companies, and has a wealth of knowledge.
He is based close to Trowbridge, so can be utilised for any work in the Bath, Somerset, Melksham areas amongst others.
Paul is both AITT and ITSSAR Accredited.
Paul covers all of our First Aid & Fire Safety (inc Marshall, Extinguisher etc) training.
He is Bristol based, and has a very impressive background within the First Aid/Fire Safety Training industry.
Arkadiusz (Arek) is someone HL has trained over the years through various roles. Having taken an instructors course, Arek went self employed and became an RTITB & AITT Instructor.

Based in South Wales, Arek is invaluable to us in that region but also covers the rest of the South West.
Ian is a self employed RTITB & AITT Instructor with a lot of experienced throughout various companies.

Having trained Ian on various categories, when took the leap to self employment and we have utilised his services in the South West ever since.
Ian came to us through ELCAS (Enhanced Learning Credits) through the miltary.

He continued to develop whilst serving, on occasions, and since leaving has been a regular at HL.
Jon is an experienced AITT Instructor, based in Liverpool. 
He covers the North West but has also has travelled the length on the UK for us on occasions.
We're always looking for talented individuals to join our expert team whether you have excellent administration skills, or are an existing instructor looking to broaden your horizons.
// Drop us an email to shane@hltraining.co.uk if this sounds like you.