HL Training Services have offered the highest quality operator and instructor training services nationwide for over 30 years, and have both AITT, ITSSAR and RTITB forklift Instructors and Tutors available in Bristol. Having been established in 1988, we have some of the most experienced forklift instructors in the industry and at time of writing have THREE AITT, TWO RTITB & THREE ITSSAR Tutors – meaning not only can we offer the highest quality forklift operator training, we can also train instructors – whether for commercial or in house purposes we can cater for all of your requirements.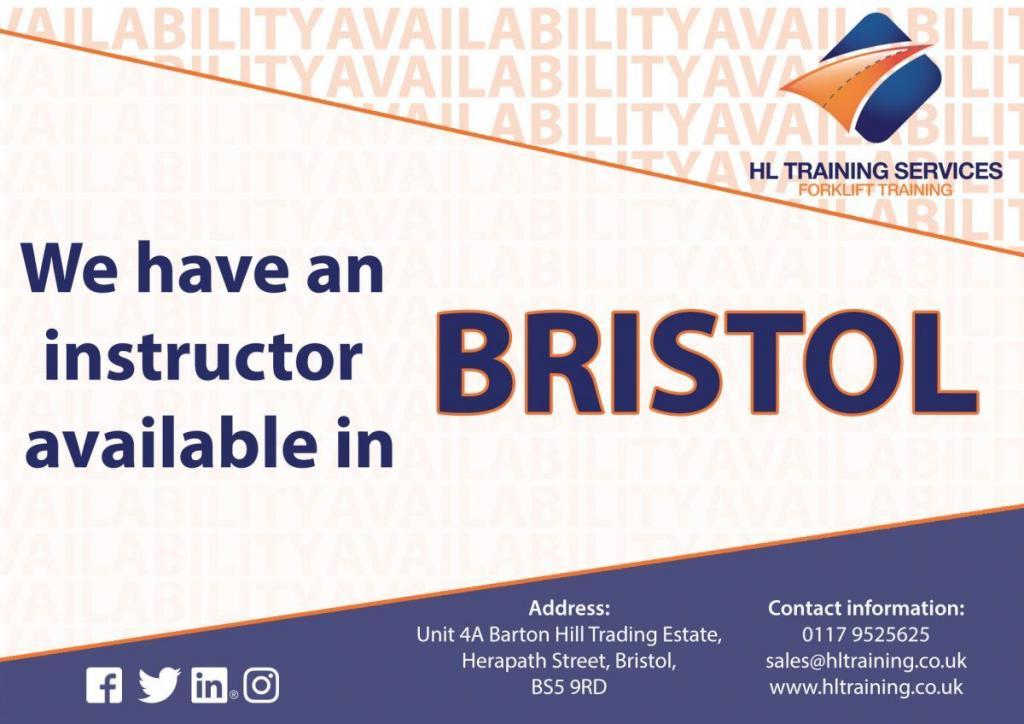 Our instructors can cover ALL ITSSAR & AITT Categories, and most RTITB Categories onsite, and can cover a wide range of forklift training at our Bristol Training Centre including
Counterbalance Forklift (B1 Category – Up to and Including 5t)
Reach Truck (D1 Category – Up to 8m lift)
Pedestrian Operators Powered Pallet Truck (PPT) – A1 Category
Rider Operated Low Level Order Picker (LLOP) – A2 Category
Pedestrian Operated Pallet Stacker Truck – A5 Category
Very Narrow Aisle (Operator Up) – F1 Category
Pivot Steer (Bendi) – P1 Category
Lorry Mounted Crane (HIAB Lorry Loader)
We also offer Online Courses for a wide range of Health & Safety courses including Abrasive Wheels, Working @ Height, Manual Handling and more.
If you have any specific forklift training requirement you would like to discuss, please contact the office on 0117 9525625 or email sales@hltraining.co.uk and one of the team would be more than happy to help you.
What categories can we cover? Click Here to find out.
To see what training we have available at our centre in the near future, Click Here