January 2015 Forklift training accreditation has changed.
Accredited forklift training now requires all candidates to be registered with a governing body.
Accredited training is required for companies whose forklift operators work on their own and clients sites and require a national certificate.
We have made an executive decision this year to remain with one governing body instead of two and have chosen ITSSAR with whom we offer forklift instructor and forklift operator training.  One of the main reasons for choosing ITSSAR is they offer accreditation for a wide range of plant, industrial forklifts and machinery.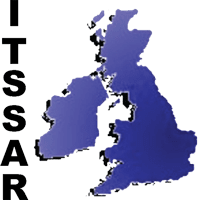 All our candidates will be registered with ITSSAR under the TOPS (Trained Operator Passport Scheme).
ITSSAR TOPS Registration costs £7.50 plus vat per candidate.
It is not a requirement that all forklift operative require registration with a governing body which enables us to offer In house training certificated by H L Training Services which carries no extra charge and is most suited to companies whose forklift operators work inside their own company and are not required to work on client sites.