Accredited Sideloader Forklift Training
We provide UK-wide forklift training courses for a range of different machine types.
Choose from our individual or business training courses, both of which can be delivered in-centre or on-site depending on the type of forklift.
Our courses cover all skill sets, from novice to experienced, and refresher courses.
All our forklift operator training courses are accredited by ITSSAR, AITT & RTITB and follow the approved HSE code of practice and testing standards issued by the ABA 2012 (forklift training centre governing bodies).
Benefits of Sideloader Forklifts

Unlike standard forklifts, sideloaders are able to drive up alongside the loading rack for ease of loading and unloading, particularly long loads such as timber panels and steel piping. This is ideal for narrower spaces where a standard forklift's turning circle would be too large.
The side loading also provides the forklift operator a clear view in front and behind the machine, helping them operate the sideloader more safely. There are two main category of sideloader; standard side loaders (which are covered in C1, C2, and C3 courses) and multidirectional (M2) sideloaders. M2 sideloaders are able to move in 4 directions, making them much more versatile in various environments.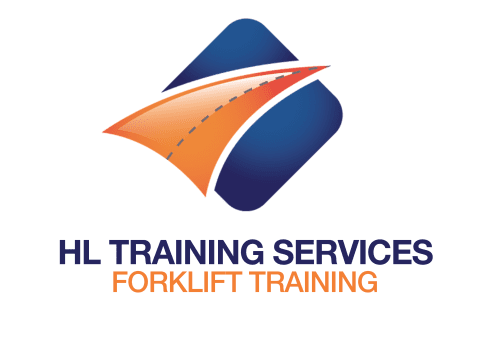 Forklift Operator Training Levels
We offer our sideloader operator training course for a range of experience levels, including:
Basic Training – specifically for untrained operators who will receive basic operator training
Experienced Operator Training – training is for experienced operators who have not received basic training.
Conversion Training – is for operators who hold a forklift certificate and wish to train on a different machine
Refresher Training – for certificated operators is recommended every 3 to 5 years.
Our course schedule enables candidates to learn basic operating skills and safe working practices using basic operator practical and theory tests.
What Is Included In the Sideloader Training?
Our sideloader training course is in-depth, including (but NOT limited to):
Regulations and legislation (including LOLER 1998, PUWER 1998, and HASAWA 1974)
Introduction to sideloaders
Capacity Plates
Stability
Operating with a 4-way steer (M2 Multidirectional sideloaders only)
Handling loaded/unloaded pallets
Working with racking
And much more.
Course Lengths
The course length will vary depending on your training facilities, the size of the training group, machine type, and training requirements. The estimated training period for a group of 3 candidates is as follows:
Novice – 5 days of training
Experienced – 3 days of training
Conversion (from other truck types/capacities) – 2 days
Refresher training – 1 day
Our sideloader operator training course includes three elements; practical test, theory test, and pre-use check testing. Once the course is completed, candidates will receive a nationally recognised accredited certificate (excludes in-house training).
Sign Up For A Sideloader Course
Here at HL Training, our training courses are delivered by certified instructors delivering you the best training methods in line with the necessary curriculums. Our sideloader forklift training courses use the very highest levels of training to equip you with the skills and experience to safely and effectively operate this multidirectional forklift.
Become an accredited operator. Sign up for a training course today.
Sideloader Training FAQs
What are the uses of a sideloader forklift?
Sideloaders have a range of uses, including making it easier to transport shipping containers from one trailer to another or unload them safely on the ground and carrying long heavy cargo such as pipes and panels. The side-loading aspect of this particular forklift enables it to be used in multiple locations and in much narrower spaces than a standard forklift truck.
Can I operate a sideloader with standard forklift training?
Due to the different loading techniques required for a sideloader, our standard forklift operator training course will not provide the necessary knowledge and practice of the sideloader machinery.
Do I need a forklift license to undertake the sideloader training course?
No, you don't need a forklift license to operate a sideloader, however, a certification that you have received and successfully completed a forklift operator training course is necessary. You can contact us and speak to a member of our HL Training team to book your forklift training today.